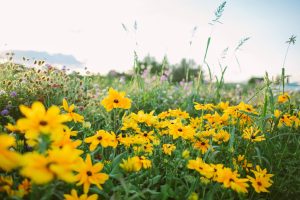 Save the Date! Monday, December 4, 3:00 p.m. — 6:00 p.m. Eastern
Part I of II Webinars
The ASCFG is delighted to announce an opportunity to connect with agricultural and cut flower vendors in the upcoming Zoom-based webinars, "What's Store for '24." ASCFG members are invited to attend these complimentary webinars, during which vendors will discuss current and forthcoming products, tools, and other useful resources.
Monday, December 4
3:00 p.m. to 6:00 p.m. ET
Participating Suppliers & Prizes
American Takii: $200 value of preselected seed.
BallSeed: Two winners. Each winner will receive a $200 credit that will go towards an order with BallSeed.
Botanical Trading Co.: Two winners. Both will receive one 24-liner case-units of Ilex liners with WinterSpirit Red units.
Sakata Seed: $200 worth of Sunflower Vincent's seeds (75% Vincent's Choice and 25% Vincent's Fresh).
Sound Horticulture: $75 gift card and a consulting session with Sound Horticulture.
Spring Meadow Nursery: One winner will receive two trays of Proven Winners® ColorChoice® Quick Turn™ sized shrubs. The winner can work with a Spring Meadow Nursery contact to choose the variety. Each tray must be a single variety and both will be shipped in Spring 2024 (Value of $350).
Walters Gardens: More Information Coming Soon!
Win Prizes from Showcase Vendors!
Each vendor in the showcase has donated an item to be won by attendees. Your donation of $25 or more to the Research Foundation will allow you to be entered into a drawing for a variety of prizes. You do not have to be present to win. All proceeds go to the ASCFG Research Foundation, which fosters and supports original research in cut flower farming topics.