Fernabelle Acres Farm Tour
Host Emily Watson
3530 80th Street
Franksville, Wisconsin
www.fernabelleacres.com
1:00 p.m. to 5:00 p.m.
Limited to 75 attendees
Registration closes September 8.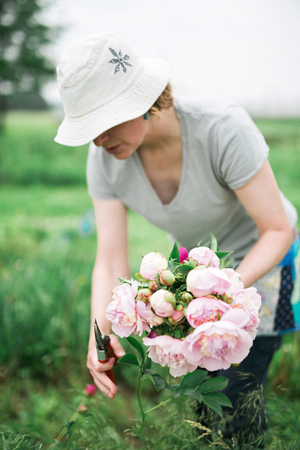 After 12 years of growing on a half an acre we are building towards 8 acres for this year with the possibility for much more. Come and join us on our new farm and see the adventure happening in real time. This is our second season on the new farm and we are in the process of scaling up rapidly.
I worked with the FSA to get funding for a 36-acre farm field. I'll talk a little bit about the process of finding the farm and working with the FSA for financing. Then we'll break up into groups and tour the farm where we will discuss some of the decisions we have made and the growing pains we have experienced.
Joe Schmitt will be on hand to share some of his favorite time- and labor-saving tips and tools.
Afterwards we will have an optional social hour. We'll provide light refreshments and you bring your camp chair.
Rate – $100
Registrations taken on a first-come, first-served basis and limited to 75 attendees.
Registration fee refunded only in case of emergency.